CE Certificate Best Seller Fish Feed Machine
Features
1. Gear directly-connecting driving is adopted for high efficiency;
2. Full stainless steel feeder; Variable pitch and anti bridging structure; Electromagnetic converter control;
3. Stainless steel conditioner; Axial steam spraying extends the conditioning time and cooking effect;
4. Main gear and pinion shaft adopt the carbonizing quenching with high accuracy; Smooth driving, low noise and long service life;
5. Gearbox and driving holes' accuracy are guaranteed by specialized casting supplier and NCC.
Parameters Model

Output (t/h)

Main Power
(kw)
Power of Conditioner
(kw)

Power of Feeder (kw)

ID of Die(mm)

Pellet Size (mm)

SZLH350b2

2-7

55

6.0

0.75

350

2-18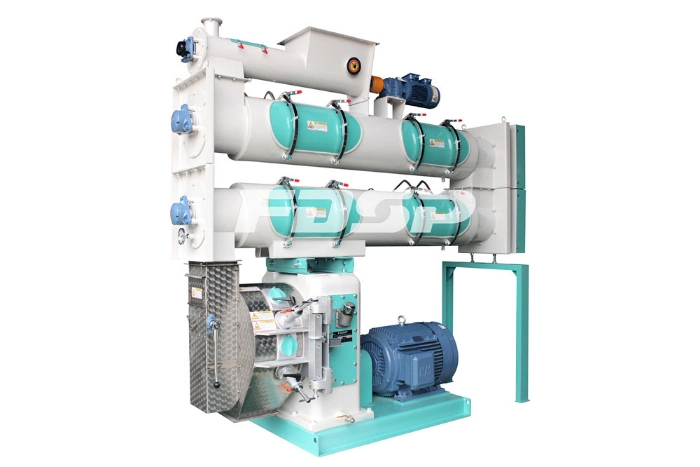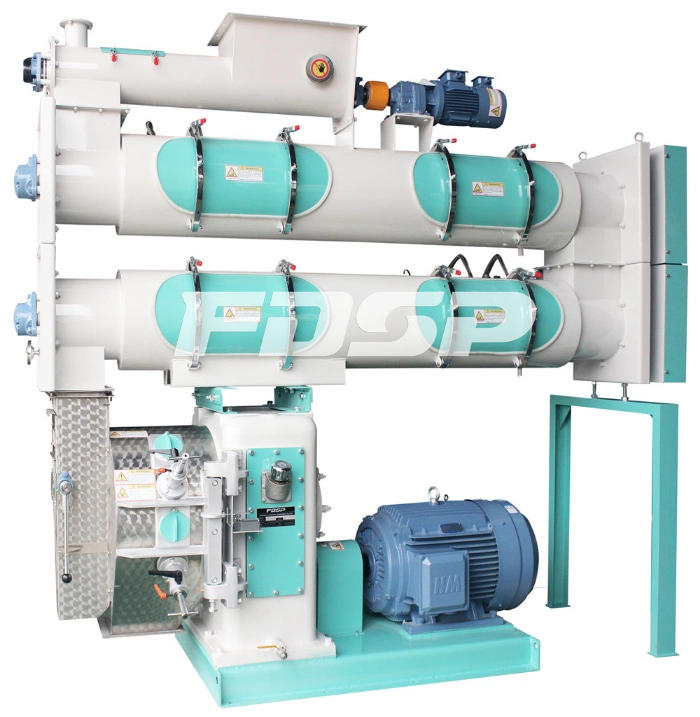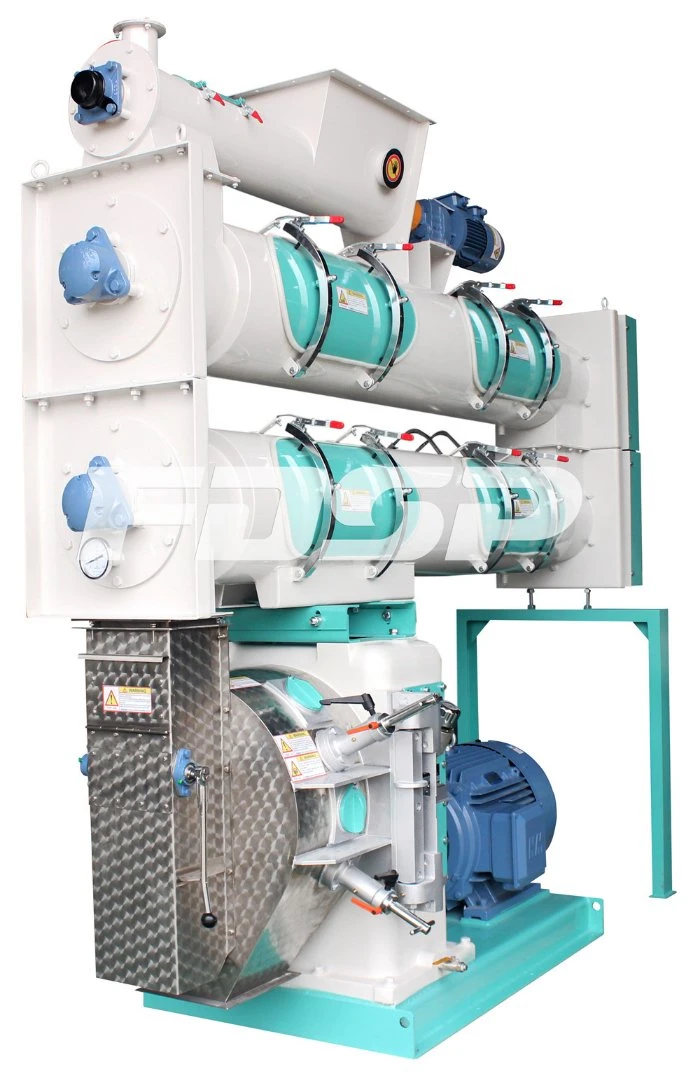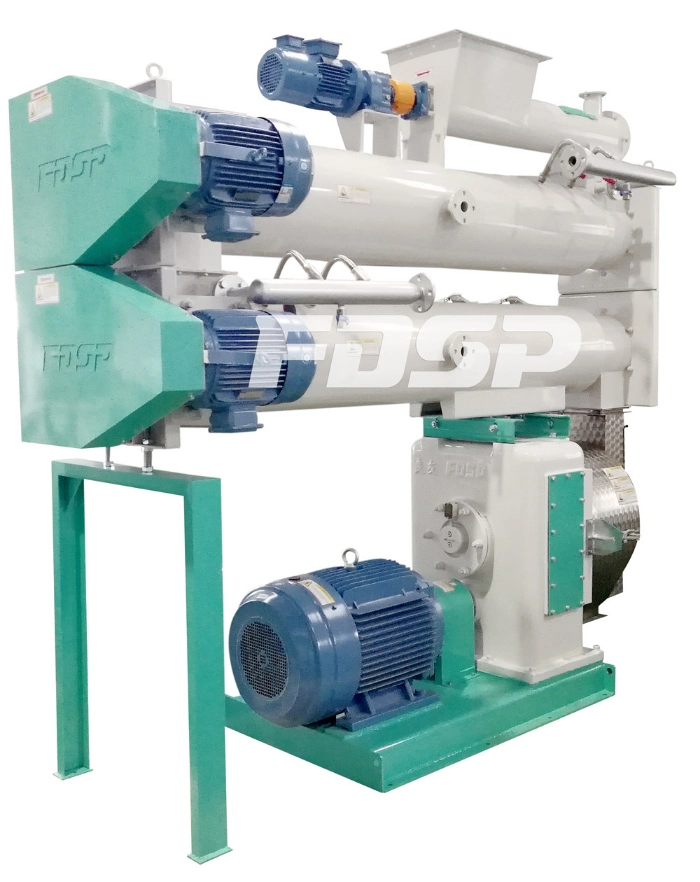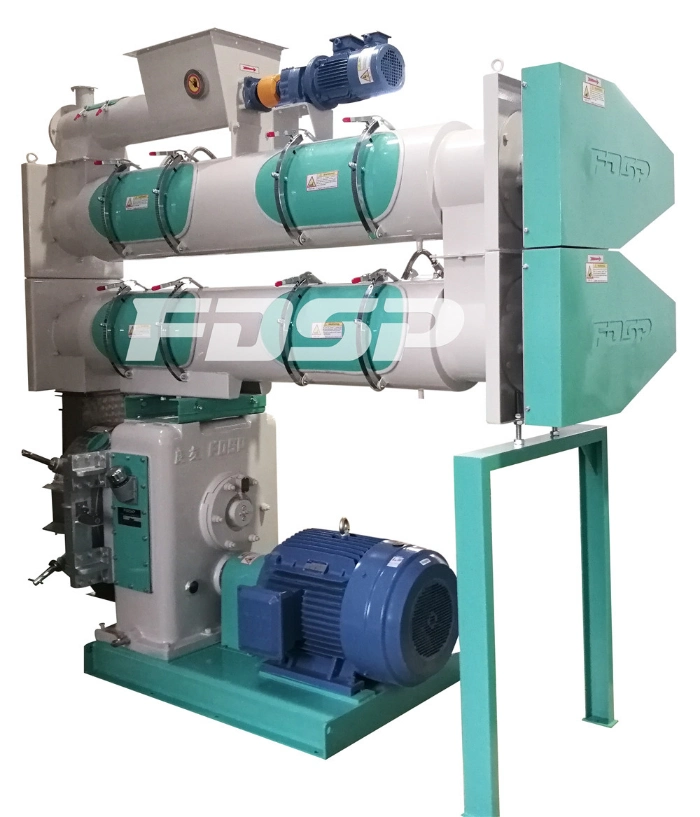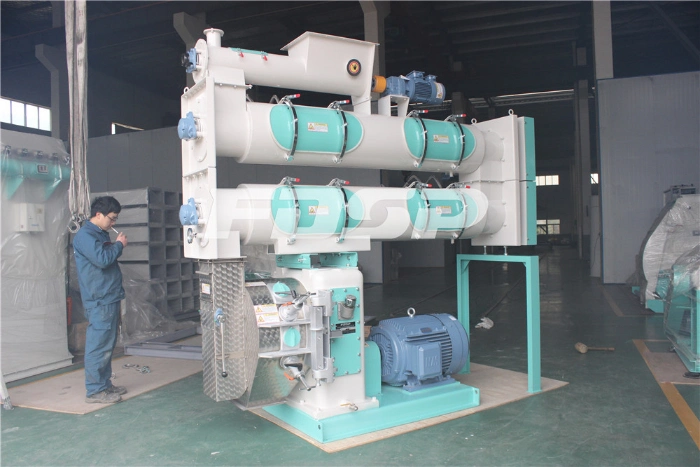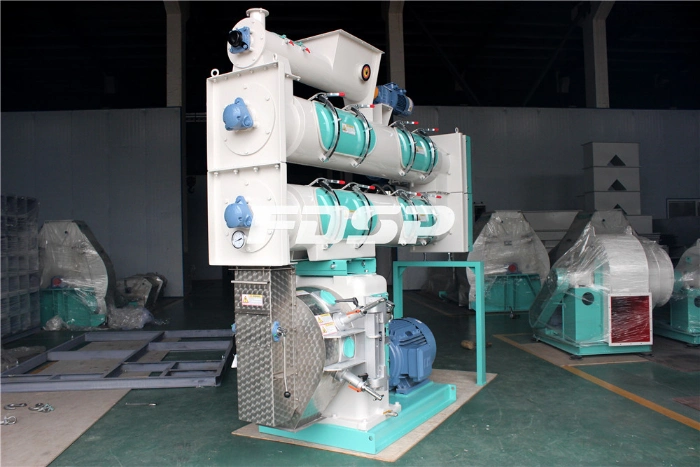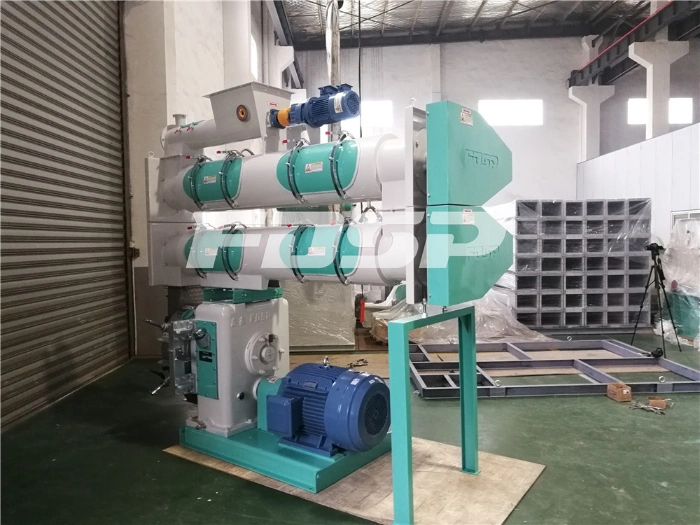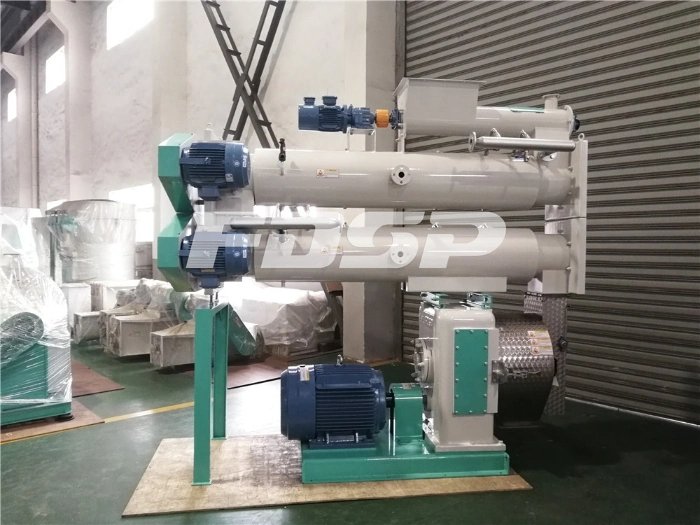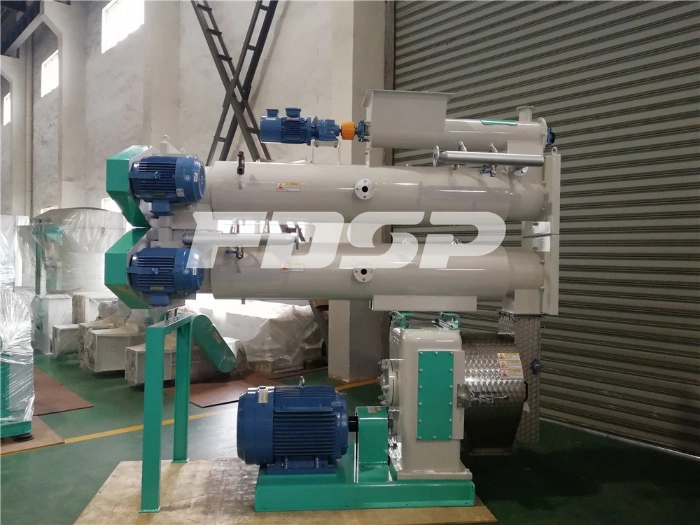 FDSP has sold Feed machinery and fertilizer machinery throughout China and exported to Korea, South Africa, Russia, Thailand, Taiwan, Philippines, Malaysia, Australia, Egypt, Syria, Nigeria, Ethiopia, India, Bangladesh, Pakistan, Iran etc. A complete set of fertilizer production line with capacity of 10tph was exported to South Korea in 2008; a complete set of pulverized coal pellet production line with capacity of 30t/h was exported to South Africa in 2009. Three complete sets of feed production lines were exported to Egypt with capacity of 10tph, 15tph and 20tph respectively from 2010 to 2012. A large model of pellet mill with capacity of 25tph was exported to Thailand in 2013.